VAT Theatre to give the 100th performance of Alias in the US
27.10.2022 16:28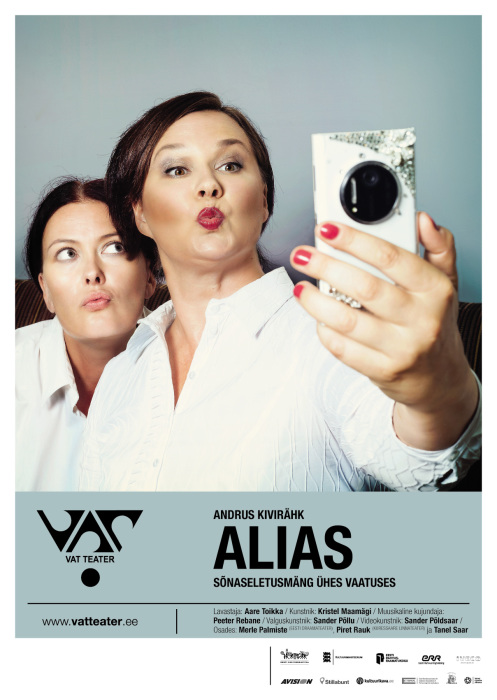 On October 27th in 2022, one third of VAT Theatre arrived in the US to give three performances in late October and early November. The production Alias will be performed at the Estonian House in New York on November 5th for the 100th and the last time.
The Estonian Society of Lakewood, the Estonian Society of Boston, and the Estonian Educational Society of New York requested VAT Theatre to give guest performances in the US. According to the inviters, it is important for local Estonians and their descendants to hear and use more of their native language. They value the opportunity to see professional Estonian actors and original Estonian dramaturgy on stage as well as to be a part of Estonian culture.
VAT Theatre's Alias has been invited to headline a major fundraising evening organised by the Lakewood Estonian Society at the Lakewood Estonian House on October 29th. In Boston, the performance will take place on October 30th, and on November 5th, the 100th performance of Alias will be given at the Estonian House in New York.
The production Alias, directed by Aare Toikka and written by Andrus Kivirähk, premiered at the VAT Theatre in September 2016. The production is played by Merle Palmiste (Estonian Drama Theatre), Piret Rauk (Kuressaare City Theatre) and Tanel Saar. Alias includes scenography by Kristel Maamägi, music by Peeter Rebane, lighting by Sander Põllu and video by Sander Põldsaar.
VAT Theatre has organised workshops for children and youngsters in Estonia for more than 15 years and it constitutes a big part of the theatre's identity. For that reason, in addition to performances, workshops of stage combat and playwriting will be organised for Estonian children and youngsters living in Lakewood and New York.
The trip is supported by the Cultural Endowment of Estonia and the Integration Foundation.