Tartu Interdistsiplinaar released an open call for the 2024 festival
27.04.2023 11:03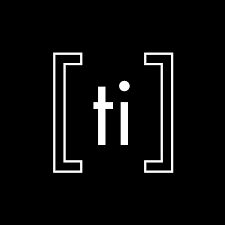 Tartu Interdistsiplinaar invites to participate in the 2024 festival. Our call is open to artists and students of all creative fields, scientists and researchers working in/with art fields. We welcome participants from different countries. Projects can be submitted to the festival until June 10th, 2023.
Tartu Interdistsiplinaar is an interdisciplinary contemporary art festival that takes place for the third time in 2024 in Tartu, Estonia. The festival brings together artists and creatives whose work falls into the in-between zones of art fields. We curate a programme of artistic research, intermedial and interactive works and/or collaborative art projects that involve audience participation. The festival seeks to integrate humanities, social and natural sciences as well as literature, music, film, performing, live, and visual arts, etc. Our aim is to find innovative solutions combining science, technology and art.
The festival programme includes an exhibition and installative, performing, sound art etc. works, and forum-ateliers. The programme is curated following the principles of:
intermedial entanglement
transforming of artistic means and forms
interactivity
participant engagement
In programming, we consider the projects' compatibility with the artistic concept of the festival, project's implementation, and budget. We seek representation of different fields and interconnectivity of the projects.
The forum-ateliers are for presenting artistic problems or topics both in theory and in practice. Forum-atelier is an open format that might take shape as a lecture, lecture-performance, can be connected to the artist's other project in the programme, a workin-progress showing etc.
The festival provides the venues, basic technical support at the venues, and marketing.
Project submitting deadline is on June 10th 2023, application form can be found here. The festival is set to take place in the second half of August 2024.
Find more information on the festival's homepage or contact interdistsiplinaar@gmail.com.