The harmony of circus bodies and nature is seen at Tammsaare's park
05.10.2023 14:33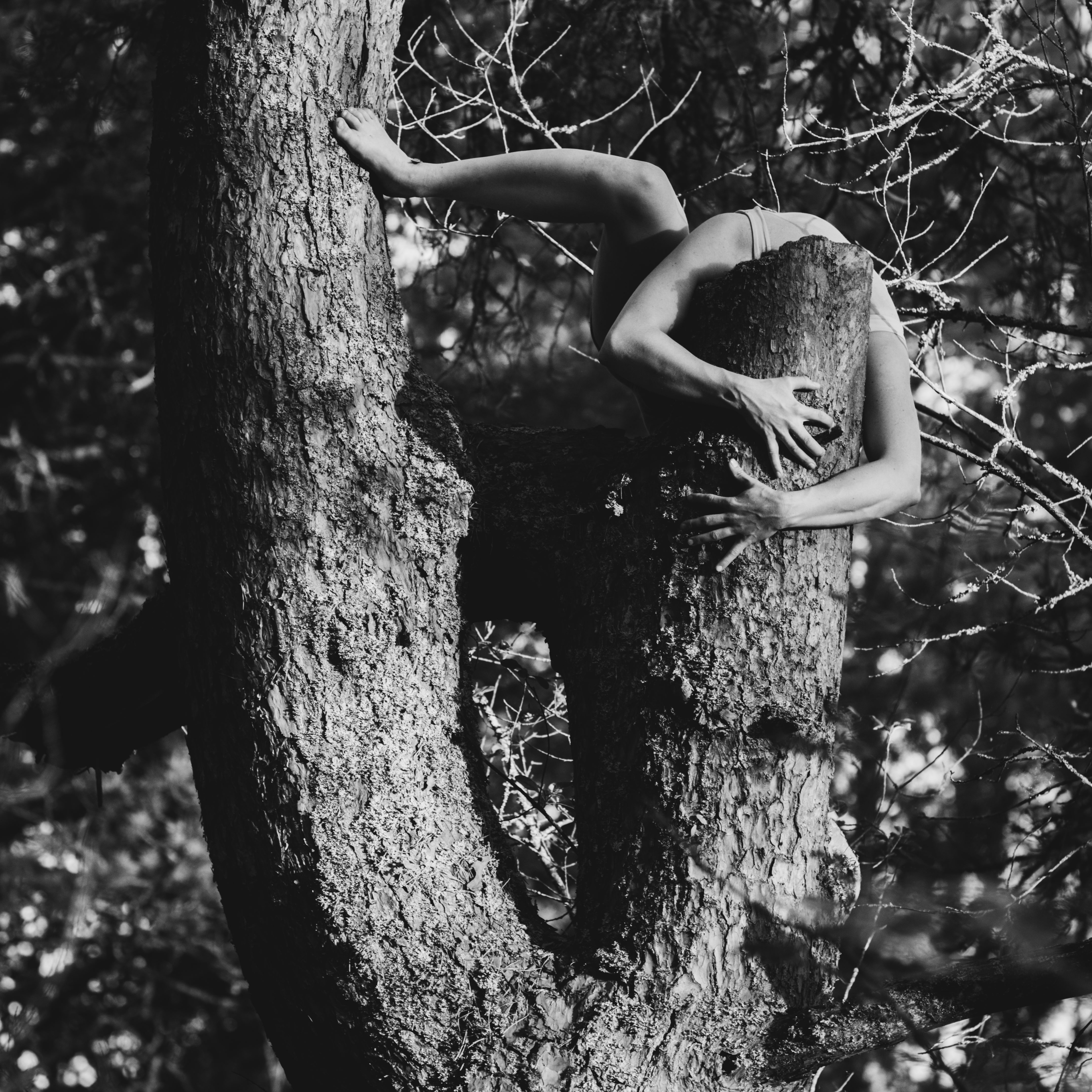 Photographer Luisa Greta Vilo's third solo exhibition, titled "Keha(s)tus" ("(Dis)embodied"), is currently on display at Uue Turu plats (the site of Uus Turg) in Tallinn, Estonia. This photo exhibition gracefully captures both the simplicity of the human body and its remarkable potential, merged with the landscapes of Peipsi. The exhibition can be visited until October 22.
The location of the exhibition is significant because in 1966, it was at this spot that Tallinn's first and only stationary circus building was demolished. The idea for this photo exhibition began taking shape in 2021 when when Vilo began collaborating with contemporary circus artists. Witnessing the awe-inspiring ability of these artists to create astonishing forms, Vilo aspired to create something meaningful beyond the "stage" by combining different art forms. In collaboration with Baltic artists, she has created an exhibition that shows the fusion of virtuoso bodies with the summer forests, meadows, and water bodies of Peipsi.
Luisa Greta Vilo is a talented artist who graduated from Pallas University of Applied Sciences in 2023. She started exhibiting her works in 2020 and has since then participated in a dozen collaborative exhibitions. Vilo's first two solo exhibitions, "Inside the Creation" (2022) at Aparaaditehas, Tartu, and "Fragments of Vulnerability" (2023) at Tampere House in Tartu, have been well-received.
The photographs in this exhibition feature artists who are part of the Baltic contemporary circus showcase EPICIRQ. EPICIRQ is a professional circus' biennial which this year takes place on October 6th and 7th at the Sakala 3 Theatre House in Tallinn. The program promises a diverse range of artistic expressions and formats, including full-length performances, work-in-progress presentations, a short acts program, and pitches – all by Baltic artists. The showcase is organized by the Estonian Contemporary Circus Development Centre and is supported by Creative Europe, Grassroot Network, Estonian Ministry of Culture, Cultural Endowment of Estonia, Tallinn Culture and Sports Department and the Estonian Center for Traditional Culture.
For more information about the festival, visit the website: epicirq.com.
Photo: Luisa Greta Vilo