SAAL Biennaal presents the full program of its 20th edition
14.06.2023 12:03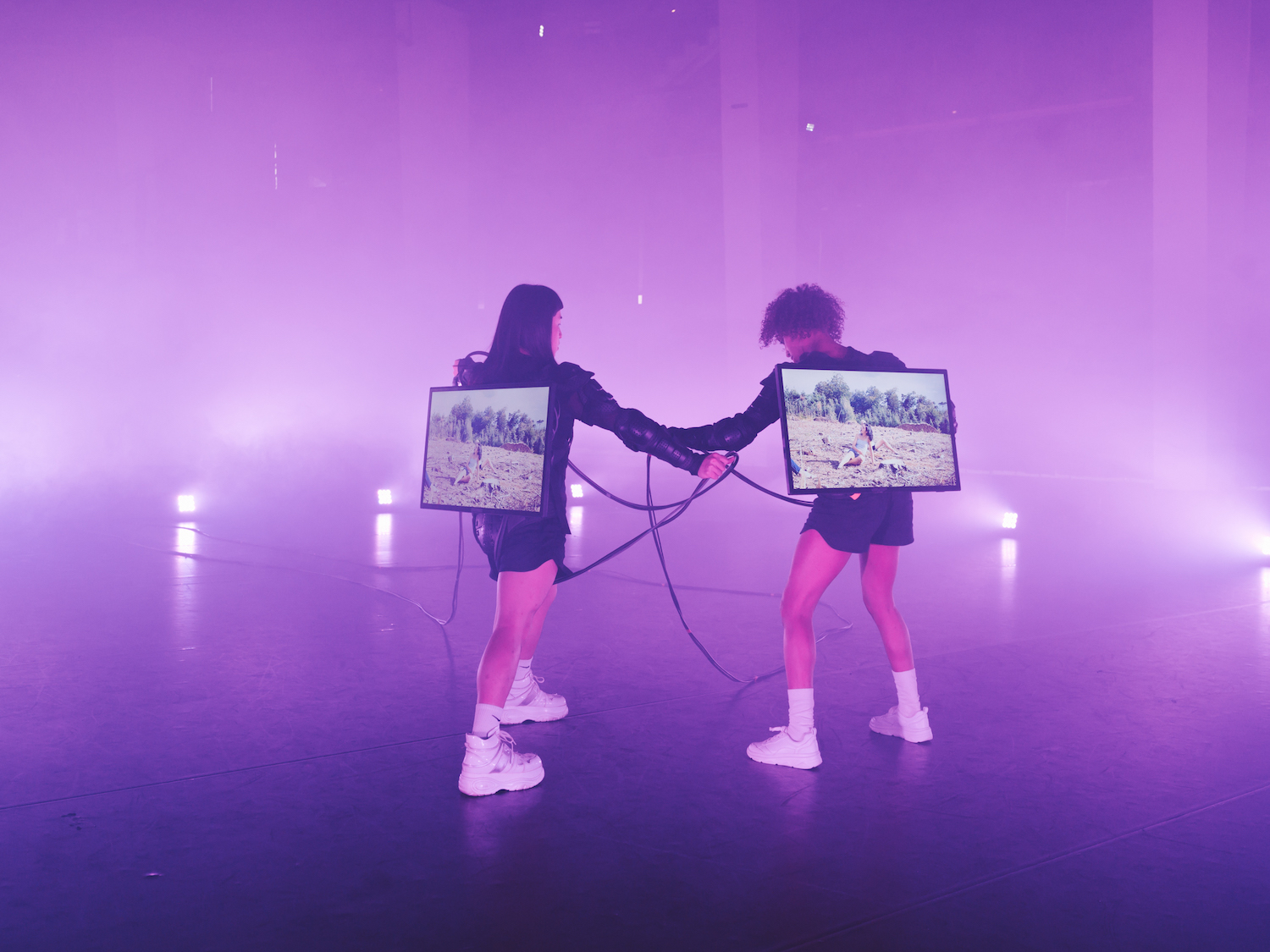 SAAL Biennaal 2023 will take place from August 21st to 31st in various locations around Tallinn.
SAAL Biennaal 2023 artists are: Marlene Monteiro Freitas (Cape Verde), Netti Nüganen (Tallinn-Vienna), Meg Stuart (Berlin-Brussels), Teresa Vittucci (Vienna-Zürich) ja Colin Self (Oregon-Berlin), Ben J. Riepe (Düsseldorf), Samira Elagoz (Helsinki-Berlin), Liisbeth Horn, Kärt Koppel ja Anumai Raska (Tallinn), Krõõt Juurak (Vienna), Candela Capitán (Barcelona), Liis Vares ja Taavet Jansen (Tallinn), Kristina Norman (Tallinn), Audrey Bersier, Maxine Reys ja Marion Thomas (Nantes-Lausanne).
SAAL Biennaal 2023 takes place in various locations of Tallinn: Kanuti Gildi SAAL, Tallinn Art Hall, Estonian Theatre for Young Audiences, Kino Sõprus, EKA Gallery, and the city space.
The organisers have written: "Why attempt to construct understanding through artworks rather than around the activity of collectively making art happen? In 2023 SAAL Biennaal is celebrating its 20th edition, thus we, the team of Kanuti Gildi SAAL, decided to curate the festival collectively. With Annika, who was the curator of the last three editions of SAAL Biennaal. With Priit, the first curator of August DanceFestival, which later turned into SAAL Biennaal. With Eneli, Kaie, and Maarja, who will be the artistic program team of Kanuti Gildi SAAL from the 2023/24 season. With our technicians Tinnu and Henry, the most practical minds of our team. With Siim, who took on the project manager's role for the festival, and Heneliis, who's writing this text.
Nine people from a performing arts center gathered around a table, verbalizing what impresses or upsets them. It's not the "top favorites" of nine people, but a collection of works that each person could relate to in some way. A combination that illustrates the shared fascinations, aspirations and vulnerabilities of nine people. Artworks someone noticed at a festival, artists we follow on social media, and artists that we've tried to invite here before, art that has seized the moment and is now looking for the right place. No one from our team has seen all the works, and referring to Siim, it really is a half-imaginary festival, relying mostly on some peculiar collective gut feeling.
Collective curating is undoubtedly the current trend, but is this the future of all festivals? What difference does it make? Shouldn't curating be a solitary act, silently and magically happening behind closed curtains? Well, as often mentioned in curatorial statements, the word "curator" originates from the Latin word "cura", meaning care and help. So, let's take the English word "care", which derives from the word "caru" in Old English. "Caru" means care, but additionally concern, anxiety, sorrow, grief, and trouble. Therefore, the 20th edition of SAAL Biennaal is seeking to share the labor of carrying responsibility. Meanwhile one is occupied with words, others can think, meanwhile one is concerned, others can care.
Each edition of SAAL Biennaal has highlighted sensitive social issues that may otherwise be left unnoticed in the background, although there has never been a previous agreement on a certain theme or a format. This time many of the selected works address the "invisible other" – something or someone who has been left out, and the borders between "here" and "there", "me" and "them". We're attempting not merely to listen to the already familiar, but to grasp sounds we can't yet recognize. There is no specific focus, but a circulation of ideas, identities, and emotions through several artworks."
The program includes:
Disassembling patriarchy through humor and self-irony, including a workshop on how to do so
Leaving behind the limitations of the body
Attempts towards privacy
An audio tour where everything happens in the imagination of the audience
A sewing workshop
Zooming in to zoom out and realizing the exception proves the rule
Revisiting the past
Questioning how much we trust the other with their own boundaries
Dialogues with oneself in a post-apocalyptic casino
Standing up
Parkouring in a world after the world
A romantic road movie in times of a global pandemic
Discussions on collectiveness
A socially provocative cabaret
Remains of killed darlings
The festival is supported by the Cultural Endowment of Estonia, Estonian Ministry of Culture, Tallinn Culture & Sports Department, Goethe Institute, Embassy of Germany in Tallinn, Pro Helvetia.
In the photo "Creature" by Ben J. Riepe. Author: Maximilian Mann