Bazaar Festival to feature three Estonian productions
22.03.2023 16:48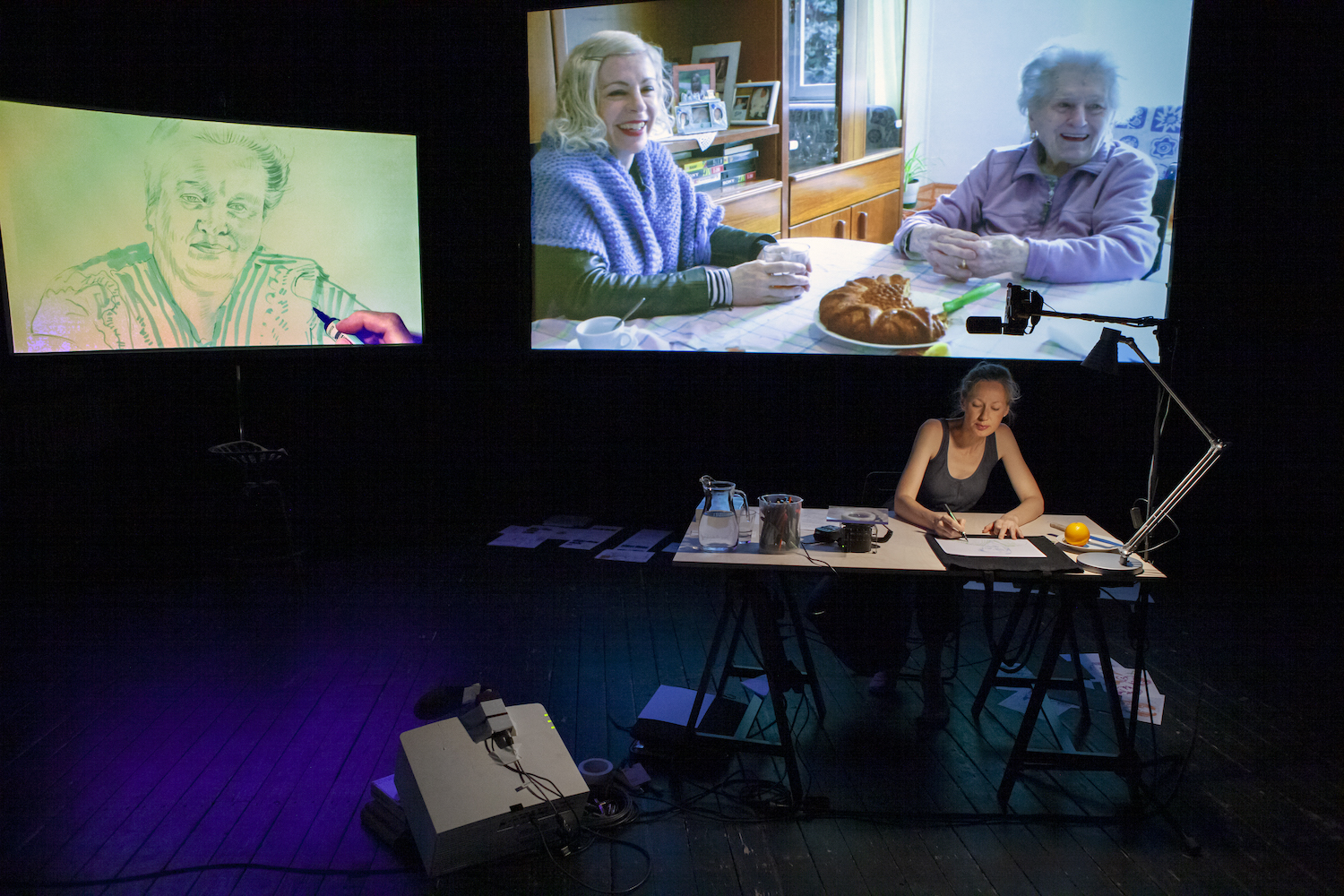 The Bazaar Festival in the Czech Republic from 23 to 26 March 2023 will feature three productions by Kanuti Gildi SAAL. The festival will open with Kristina Norman's documentary production "Lighter than a Woman" and, after a long break, Mart Kangro, Juhan Ulfsak and Eero Epner's "Workshop" will return to the stage. In addition, the team of Karolin Poska's "Lucky Charm", which is set to premiere in April, will be in residency in Prague as part of the festival – the results of the residency will also be presented to local audiences.
The Bazaar Festival has been held in Prague since 2015. The international festival focuses on progressive dance and performance art. The festival's curator, Ewan McLaren has been following the Estonian performing arts scene for years. According to him, Estonians and Czechs have many similarities in the way they perceive the world.
"Lucky Charm" is a production by Karolin Poska, which will premiere on April 10th at the Kanuti Gildi SAAL. In her new performance Karolin Poska is a self-proclaimed anthropologist who investigates the world around her and her own hunger for supernatural forces. Life can be quite terrifying and people would do anything to avoid hidden threats. Do crystals help to take care of the family's health, an astrologer to reveal self-image, tarot cards to warn about the future, does getting out of bed with the right foot manifest a better day or knocking three times on the wood create an apparent sense of security?
"Lighter Than Woman" is a documentary-poetic production by Kristina Norman, which premiered at the Santarcangelo Theatre Festival in Italy in 2019. Norman observes Italy's only female astronaut Samantha Cristoforetti as a person who has overcome gravity literally by becoming weightless in outer space. In parallel Norman looks at Ukrainian migrant labourers who live in Italy and who have become caregivers for Italian elders and who carry their burden of final years and experience the heaviness literally by lifting them. In 2020, the production was nominated for a joint award for the performing arts at the annual Estonian theatre awards.
"Workshop" is a production about teaching and learning by Mart Kangro, Juhan Ulfsak and Eero Epner, which premiered in 2018. How to hammer nails into wood. How to learn to speak. How to open a door. How to show empathy. How to correctly pull on a sock and get rid of all the suffering caused by guilt. Learning is something that already begins from an embryo and continues for decades until the human molecules dissolve into non-existence. The production has been previously performed in Trondheim, Ljubljana, Bern, Espoo, Riga, Hanko, Tartu and Tallinn. In 2019, "Workshop" was nominated for a joint award for the performing arts at the annual Estonian theatre awards.
In addition to the performances in Prague, the production "To be Given Over", co-produced by the Finnish collective WAUHAUS and Terike Haapoja, will premiere in Trondheim this week. The production is set to premiere on March 22nd as a part of the Multiplié dansefestival. Future premieres with local performers will take place later in 2024, including in Tallinn.
The Bazaar festival and Estonian performances in the festival programme are supported by the Estonian Ministry of Culture and the Estonian Embassy in Prague. Karolin Poska's residency is supported by the Culture Moves Europe programme.
In the photo: "Lighter Than Woman" by Kristina Norman. Author: Erik Norkroos