Baltic Dance Platform invites professionals to the contemporary dance showcase
29.09.2023 13:59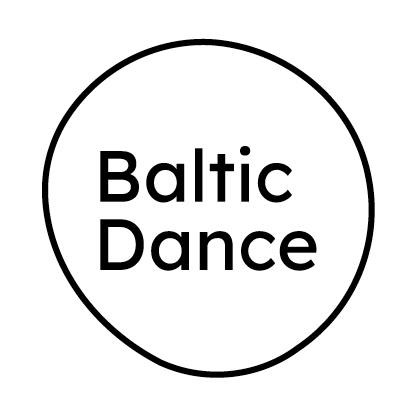 Baltic Dance Platform invites performing arts professionals to register for a three-day contemporary dance showcase of Baltic countries, taking place in Riga, Latvia from February 9th to 11th, 2024.
During these three days as a guest you will have a chance to experience a breeze of contemporary dance within three Baltic countries – Latvia, Lithuania and Estonia. Nine full length performances (three from each country) and 15 artists' pitches (five from each country), networking sessions with local dance community, gatherings, talks and workshops are included in the programme.
Baltic Dance Platform is happy to invite dance professionals of dance houses, festival programmers, curators, producers, presenters, managers, critics, dance artists and others who daily work professionally in the field of dance to register for the Baltic Dance Platform 2024 by filling the registration form here.
The registration for Baltic Dance Platform will be open till December 10th, 2023.
Latvia will be represented by "Untitled Movement Lecture" by choreographer Līga Ūbele, "Vērpete" by Krišjānis Sants and Erik Eriksson, and "FrostBite" by Jette Loona Hermanis, Anna Ansone, Krišjānis Elviks, Sofija Frančeska Putniņa, Martina Gofmane . The opportunity to present their work at the pitch sessions will be given to IevaKrish, apvienība "SIXT" Dance Company, Jana Jacuka, Sintija Žīgure and Ramona Galkina. 
Estonia will be represented by Netti Nüganen's "The Myth: last day", Sveta Grigorjeva's "Dances to Dream, Res(is)t and Sleep to", as well as "Cowbody. Oh wow, it's you!" by Sigrid Savi and Hanna Kritten Tangsoo. In pitch sessions Liisi Hint & Maria Ladopoulos, BET project, Johhan Rosenberg, Valeria Januškevitš and Unholy Trinity will be presented.
Lithuania will be represented in Riga by Dovydas Strimaitis, Still Waiting (France) & BE Company (Lithuania) with the performance "A Duet", Lukas Karvelis and BE Company with "Yet Another Day in Paradise" and Grėtė Šmitaitė with her work "Cracks". Selected artists for the pitch sessions are Dansema Dance Theater, BE Company, Liza Baliasnaja, Julijonas Urbonas, Low Air Urban Dance Theatre.