Hedi-Liis Toome doctoral thesis 21.12.2015
16.12.2015 11:43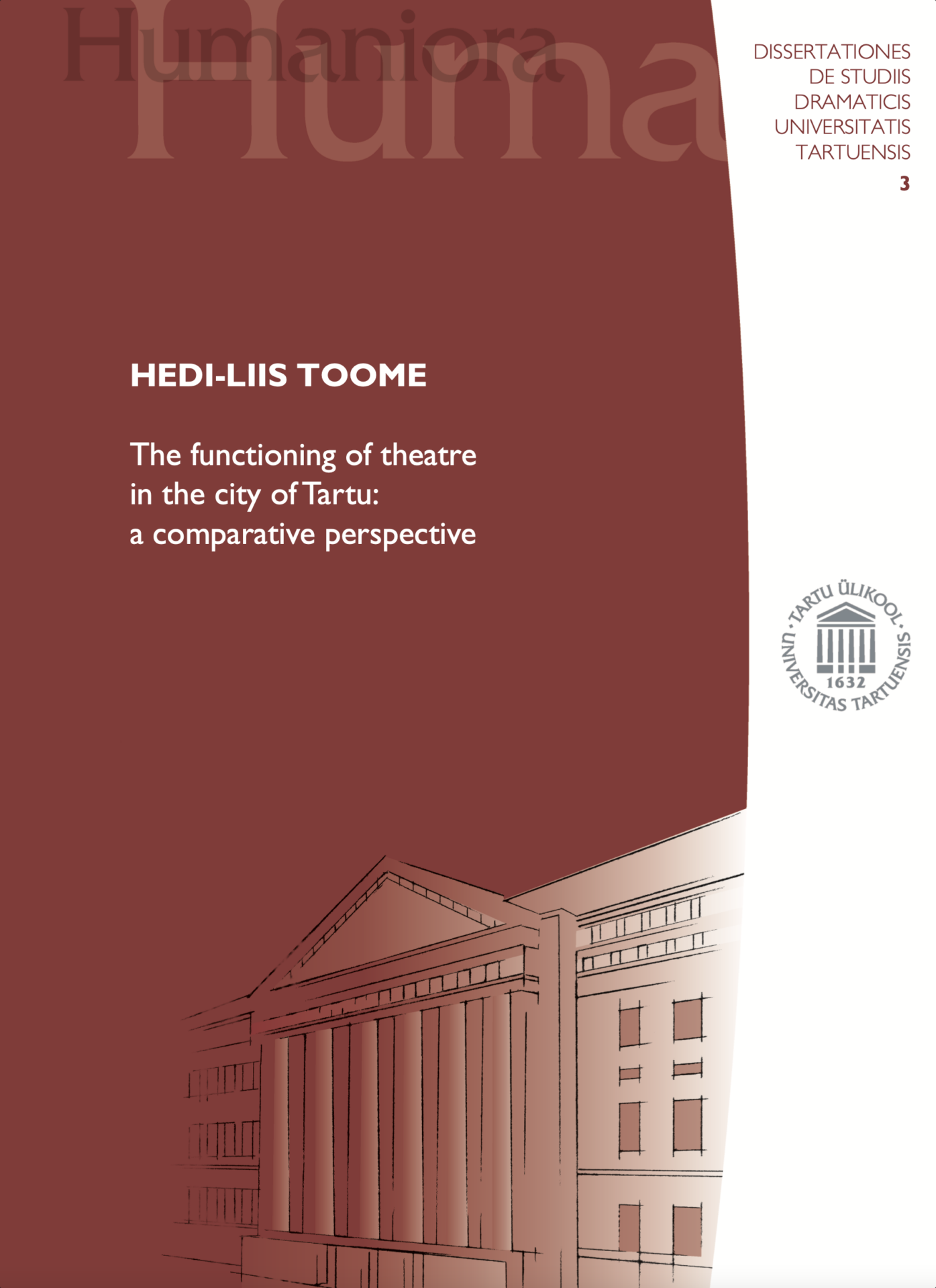 21. detsembril kell 12.15 kaitseb Hedi-Liis Toome kultuuriteaduste ja kunstide instituudi nõukogus oma doktoritööd "The functioning of theatre in the city of Tartu: a comparative perspective" filosoofiadoktori kraadi taotlemiseks teatriteaduse erialal.
Juhendaja: professor Anneli Saro.
Oponendid: dr Peter Eversmann (Amsterdami Ülikool), dr Ott Karulin.
Kaitsmine toimub Ülikooli 18-204 (Senati saal).
Kõik huvilised on lahkesti oodatud!